With five general dentists and five dental specialists, you can feel comfortable knowing that all of your dental needs will be met with professional care under one roof.
Since we have an oral surgeon, periodontist, endodontist, pedodontist and orthodontist on staff, there is no need to send patients to another office for specialty services.
Dr. Glenn H Shulkin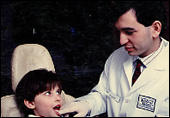 Dr. Glenn is President of The Dental Store, LTD. Dr. Glenn was born and raised in Chicago and its northern suburbs. He currently resides in Buffalo Grove with his wife, Janice and their son, Bradley and daughter, Amanda.  Dr. Glenn is the eldest child of Dr. Neil Shulkin.
Dr. Glenn was one of the first American dentists to be formally trained and to be certified as a trainer in the use of YAG laser. He has presented seminars and training on laser technology and implementation at The Dental Store to hundreds of dentists, and has lectured at universities, professional, business and community groups. The Dental Store was the first dental practice in the U.S. to utilize the Nd:YAG laser following FDA approval.
He received his Bachelor and Doctorate Degrees in dental surgery from the University of Illinois College of Dentistry, after attending Indiana University majoring in Chemistry. He also served as an assistant at two major dental laboratories in the Chicago area….Major-Monroe Dental Laboratory and Summit Dental Laboratory.
Dr. Shulkin was charter member of the Board of Directors and a member of the Finance Committee of the International Academy of Laser Dentistry (1990). He is a Fellow of the American Academy of Laser Dentistry, a member of the American Society of Lasers in Medicine & Surgery, the American Dental Association, the Chicago Dental Society, the Illinois State Dental Society, Alpha Omega Dental Fraternity, the International Society of Laser Dentistry, the American Academy of Dental Group Practice, the Academy of General Dentistry, the Greater O'Hare Association, and a graduate of the Dale Carnegie Institute. He has earned hundreds of hours of continuing education.
Dr. Glenn Shulkin is co-author (with Dr. Neil Shulkin) of a textbook titled, "Professionally Speaking: A Marketing and Management Handbook for Dental and Medical Professionals" which is now in national distribution.  He has appeared on several television programs, including WCIU-TV, American Medical TV, and the American Airlines TV.  He has also been subject of several newspaper reports internationally.
Dr. Glenn enjoys racquetball, swimming, and basketball.
Dr. Elizabeth Shulkin-Cohn, Vice President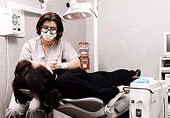 Dr. Elizabeth Shulkin Cohn currently resides in Chicago, Illinois. She was born and raised in Northbrook, Illinois and attended the University of Illinois at Champaign for her pre-dental studies, and received her Bachelors of Dentistry Degree and her Doctor of Dental Surgery Degree at the University of Illinois College of Dentistry in Chicago. She graduated in the Honors Program at UIC and was nominated to the national dental honor society. She received an Award for Clinical Excellence from the American Equilibration Society.
Dr. Beth is a member of the American Dental Association, the Chicago Dental Society, the Illinois State Dental Society, the American Association of Women Dentists, the American Academy of Dental Group Practice, the Academy of General Dentistry, Alpha Omega Dental Fraternity, and others. She has received special training in laser dentistry and air abrasive technology.
Dr. Beth is the youngest child of Dr. Neil Shulkin and sister of Dr. Glenn Shulkin. Her interests include all athletics, especially swimming and basketball, and music.
Dr. Scott McCarty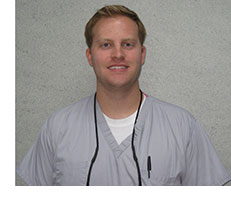 Dr. Scott McCarty is a general dentist and new associate with The Dental Store.  Dr. Scott is experienced with many facets of dentistry such as restorative and children's dentistry.  He is very excited to get to know and treat new patients.  His friendly and welcoming style has proven successful with patients.
Dr. Scott originally grew up in the suburbs of St. Louis, Missouri. He then moved to Chicago where he attended and graduated from Loyola University Chicago with his B.S., Summa cum Laude, in Biology in 2005.  He received his D.D.S. from the University of Illinois Chicago, College of Dentistry in May 2009.  Dr. Scott has been working for over a year in a private practice before joining The Dental Store.  He is a member of American Dental Association, the Chicago Dental Society and the Illinois State Dental Society among others.
Dr. Scott lives in Park Ridge, Illinois with his wife of three years, Leah.  His hobbies include hockey, movies and spending time with family and friends. 
Dr. Asher Gelman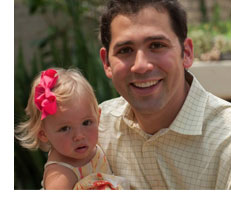 Dr.  Asher Gelman, DMD, earned his doctorate from the University of Pennsylvania School of Dental Medicine where he was awarded the Academy of Dental Materials Student Award for Excellence in Scholarship in Dental Materials and the Alpha Omega International Dental Fraternity Award for Undergraduate Scholarship. He continued his post-doctorate training in a General Practice Residency at the James J. Peters VA Medical Center, an affiliate hospital of The Mount Sinai Medical Center in New York City, where he gained extensive experience in dental implantology and prosthodontics. Prior to attending dental school, Dr. Gelman graduated summa cum laude from Yeshiva University with a B.A. in Biology.
Dr. Gelman has conducted research in modern aesthetic dental ceramics and presented that research before the International Association of Dental Research. His techniques have been published in the peer reviewed Journal of Prosthetic Dentistry. Drawn to dentistry both for its creative and technical aspects, Dr. Gelman has a passion for cosmetic and implant dentistry. He is a member of the American Dental Association, the Illinois Dental Association, and the Chicago Dental Society, and is committed to lifelong learning through continuing education.
Originally from New York, Dr. Gelman now lives with his family on the North Shore. In his free time he enjoys playing guitar, brewing beer, discussing super heroes with his 4 year old son and chasing after his 2 year old daughter. 
Dr. Robert L. Lubar
Dr. Robert Lubar grew up in Chicago and along with his wife, Terry and their children, they currently live in Northbrook, IL.
Dr. Lubar received his dental training at Loyola University in Chicago and his specialty residency at the University of Pennsylvania.
Dr. Lubar is an Oral Surgeon with a sub-specialty in Implant Dentistry and has participated in research and development for the popular Core-Vent Implant system.  He currently lectures and teaches dentists on the use of Core-Vent Implants throughout the country.
Dr. Gina Savani
Having practiced general dentistry for many years before specializing in root canals allows Dr. Gina Savani to provide a more comprehensive approach to her patients overall dental health, often preventing unnecessary procedures and appointments.  At the Dental Store, there is a very comprehensive team approach to treatment with constant communication between your General Dentist and the Specialist dentists on staff.
Dr. Savani earned her dental degree from the University of Pittsburgh in 2003.  A General Practice Residency at Loyola University Medical Center brought her to Chicago. She practiced general dentistry in the Western suburbs for seven years before deciding to pursue a specialty degree in endodontics.  She spent two years learning as much as possible about all things pertaining to root canal treatment, retreatments, apical surgery and pain management at the prestigious Oregon Health and Science University in Portland, Oregon. Endodontic treatment has made many advancements in recent years and continues to evolve at a rapid rate and Dr. Savani spends countless hours staying abreast of these advancements and implementing them in her practice.  The Dental Store offers cutting edge treatment by offering 3 dimensional imaging (CBCT) for diagnosis of difficult cases.  All of Dr. Savani's endodontic treatment is performed with a dental operating microscope.  Dr. Savani understands how harrowing the thought of a root canal can be so she goes out of her way to ensure your comfort during the procedure. She prides herself on her gentle touch and wants every procedure to be as comfortable as possible for you.
Her professional memberships include the American Dental Association (ADA), Illinois State Dental Society (ISDS), Chicago Dental Society (CDS), American Association of Endodontists (AAE), and the Edgar Coolidge Endodontic Study Club. 
Dr. Ghassan Souri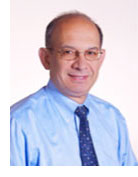 Dr.  Ghassan Souri completed his postgraduate studies at Loyola University School of Dentistry in Maywood, Illinois and completed a Pediatric Dentistry Residency at Mott Children's Health Center/Hurley Medical Center in Flint, Michigan.  He completed several post-graduate courses in Advanced Orthodontics and T.M.J. From 1995 - 1997, Dr. Souri served as Dental Technical Advisor to the Head Start/Child Care Program for the City of Chicago.  As a consultant, he recommended guidelines to the Head Start/Child Care staff and parents for adapting and updating health policies and incorporating useful dental practices.  
In addition to making presentations to parents on preventive dental hygiene practices at several Head Start sites, he co-authored the Dental Health Education Handbook for Head Start.  Dr. Souri is a Diplomate of the American Board of Pediatric Dentistry as well as the Dental Director of Infant Welfare of Chicago. He has won several awards such as the Illinois Primary Health Clinician Devotion Award in 2002, the National Association of Community Health Center Award of Excellence in 2011, and the International Association of Pediatric Dentistry Award in both 1998 and 2001.
Being a dentist was always a dream of Dr. Souri's since his childhood.  He enjoys dentistry because he believes that it is half science and half art. In his spare time he enjoys travelling and exploring different cultures with his daughter who is in high school and his son who currently is going to DePaul University.